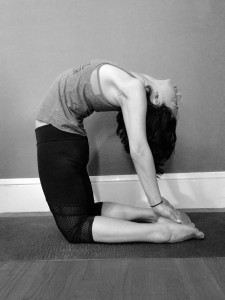 Veron­ica teaches hot yoga, Mus­cles that Mat­ter (MTM), and Yin Yoga. She pri­mar­ily teaches at True You Hot Yoga stu­dios in Stock­ton and Lodi. For Veronica's teach­ing sched­ule at True You, go here.
Veron­ica earned her 200-hour RYT cer­tifi­cate from Helena Mon­ica and she cur­rently assists Helena with her True You Hot Yoga Teacher Train­ing. Veron­ica attended Paul and Suzee Grilley's 100-hour Yin Yoga Teacher Train­ing, Level 1 in July 2015.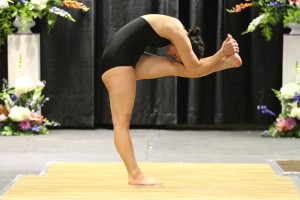 Veron­ica also com­petes in regional and national yoga com­pe­ti­tions. Com­pet­ing helps her to inte­grate all eight limbs of yoga while in train­ing and on stage.
Veron­ica is avail­able for work­shops and pri­vate sessions.